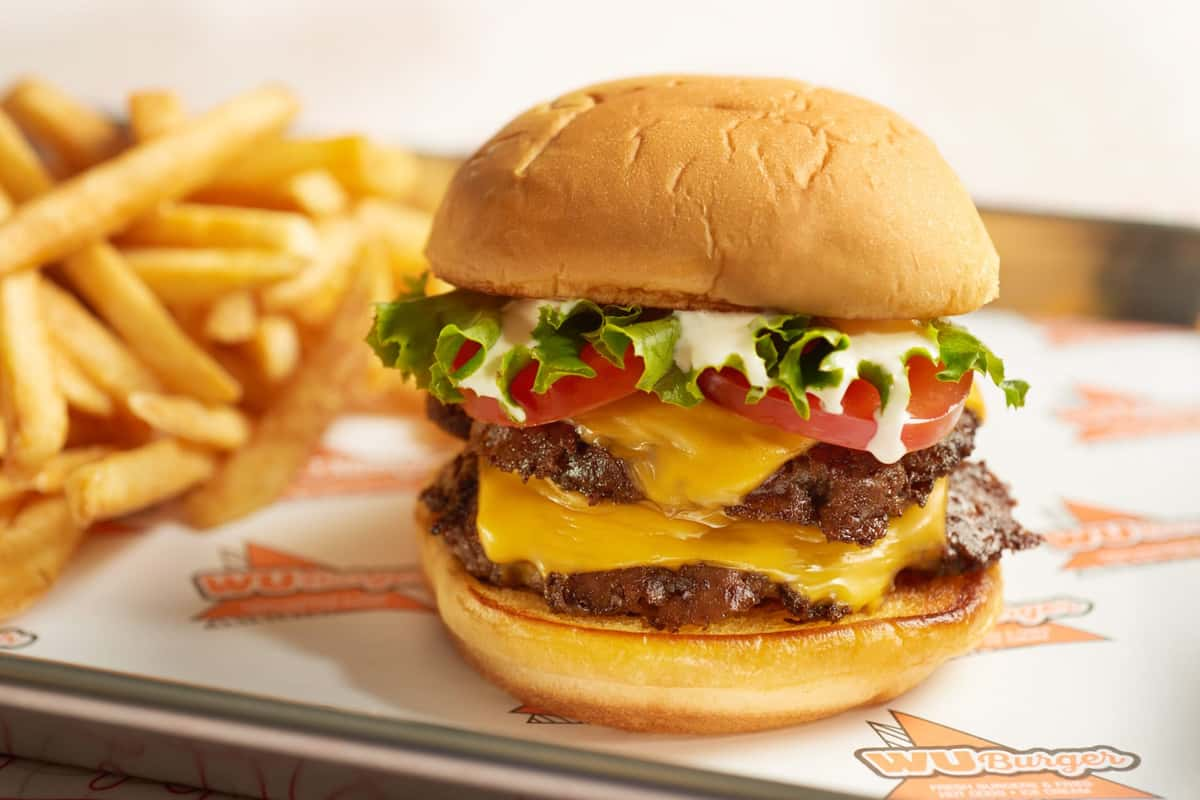 Catering
Become a VIP
Receive updates on special discounts and offers, menu reviews, and more!
Catering
Catering Information
Want to Place an Order?
To place a catering order, please contact us at info@wuburger.com and we will get back to you by close of business on the day you contact us.
Small Event Deal
$9.95 + tax per person
Choose from a selection of any Burger or Sandwich, Chips, Beverage, Condiments & Utensils.
Available for off-premise events only.
Large Event Deal
$14.95 + tax per person
Create a spread that includes your choice of any Burgers or Sandwiches, Waffle Fries, Beverages, Condiments & Toppings.
Additional charge for premium toppings.
Burger & Sandwich Choices
Salads & Sides
Serves 15 people and comes with dressing on the side.
Toppings can also be served on the side upon request.
Add Chicken (Grilled or Fried) + $25
Beverages
Coke, Diet Coke, Sprite, Bottled Water
Condiments
Ketchup, Mustard, Mayo and WUSauce™
Toppings
Lettuce, Tomato, Diced Raw Onion, Sliced Onions, Pickles, Relish, Jalapeños